What is a General Surgeon?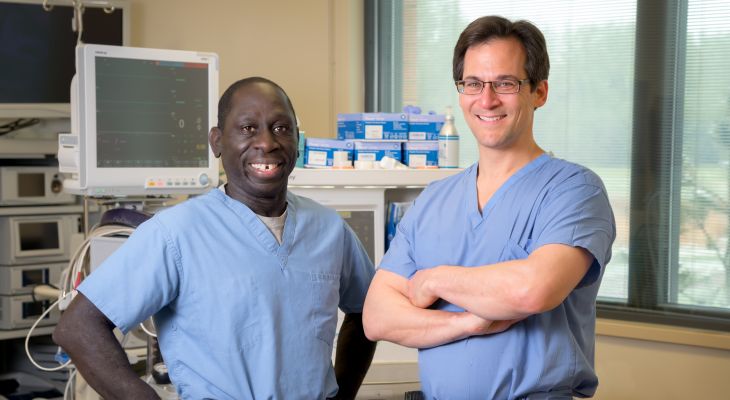 A general surgeon is specially trained to perform surgery on all of the abdominal organs of the body, including the stomach, intestines (colon), rectum, esophagus, liver, pancreas, gallbladder, thyroid, parathyroid gland and adrenal gland. They perform surgery to cure conditions like hernia, perform breast cancer surgery and treat diseases of the skin including skin cancer. Many of our surgeons are specially trained in cancer surgery, also known as oncologic surgery.
What is a Board-Certified Surgeon?
A surgeon who is Board-Certified has passed strict requirements in education, training and certification examinations to prove competency in a surgical specialty. Board certification requires a surgeon to be graduated from an accredited medical school plus have a minimum of five years of training in an accredited medical residency program. The surgeon must also pass a written examination followed by an oral examination which tests the surgeon's judgment and decision making skills. Candidates are interviewed by very experienced surgeons.
Specialists in Laparoscopic Surgery Techniques
At Alpine Surgical, it is our mission to provide state-of-the-art, compassionate, personalized surgical care to all. Our surgeons favor advanced laparoscopic approaches to all surgeries, when possible.  We are committed to providing you with a complete understanding of your medical condition, the various available treatment options, as well as the details of your operation. It is our belief that education is paramount prior to proceeding with any type of procedure. Combining expert surgical techniques with compassionate bedside manner, our surgical team provides unsurpassed, customized care throughout the course of your treatment and follow-up visits.